---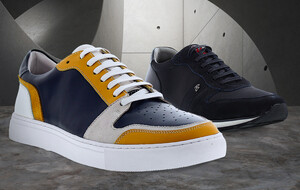 Robert Graham Footwear
Casual Comfort + Refined Style
What They Are: These shoes from Robert Graham are built for comfort, taking a low key approach to refined style. Creating casual designs with classic elements, this collection allows you supreme comfort without having to sacrifice style.
Why You Need Them: You've got dress shoes, you've got sneakers, but do you have anything that walks that fine line in between? No? Well here you go.
Sale Ended
The sale has ended for this item, but check out our other amazing sales.